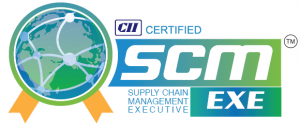 CII has launched a unique professional Certification program for Supply Chain Aspirants – "SCM EXE"
SCM Executive Certification Program by CII, offers the designation or title of SCM EXE (CII Certified Supply Chain Management Executive) to candidates who demonstrate their understanding of the Supply Chain Management subject through the successful passing of MCQ examination. (Multiple Choice Question Examination).
SCM EXE is not a course, it is a 'designation'. We are sure, this designation will add good value to your degree and MBA graduates, final year students, Management professionals are the right candidates to this certification program.
For queries / registrations / more details Contact
ciiscmpro@cii.in

Why get SCM EXE Certification?
While millions of new jobs are being created Logistics & Supply chain space, most multinationals and firms are finding it difficult to identify the competent ones to fill up their vacant positions. After a formal Education and certification, an endorsement by Confederation of Indian Industry (CII), through this Certification, help participants to pursue a successful career in Logistics & Supply Chain Management.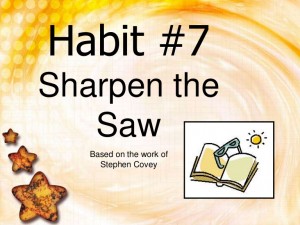 As the skill of highly effective people, it always says Sharpen your skills. SCM EXE is one such skill for SCM professionals
Unique Features
The only Certification of its kind for students in India
Topics cover end-to-end supply chain aspects
The Certification is from CII, 118+ year legacy organization having complete understanding of Indian Industry
Flexible and self-paced learning
More of test centers for easy access
Examination conducted during April, August, and December
Process and Steps Involved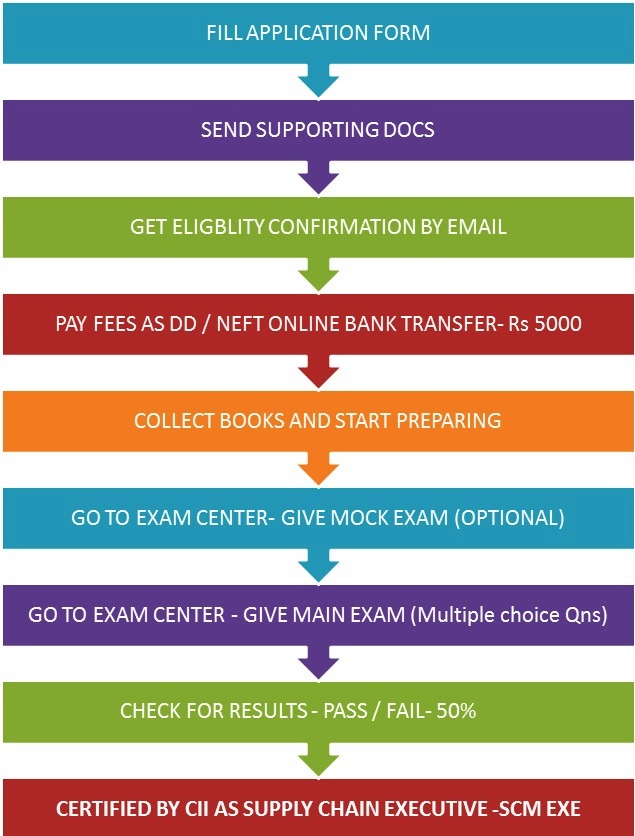 Eligibility Criteria
The CII certified "SCM EXE" program is designed for beginners who seek knowledge in Supply chain and aspire to pursue their career in Logistics & Supply Chain Management.
Any graduate
Diploma with 5 years of experience
Final year Students of Management studies
Application Form
Click HERE to download the eligibility application form for SCM EXE
Fees and other Benefits
The fee for SCM EXE certification is Rs 5,900 (Rs.Five thousand nine hundred only) per student, which includes a reference book, one mock examination fees, final examination fees and Certificate.
If the Institution / College offers a batch of minimum 20 students, CII Institute of Logistics can conduct a one day Examination Preparatory workshop, covering salient topics of Supply Chain Management.
Exam Center and Locations
There are more than 50 centers across India and 1 in UAE.
Please Click here to View the List of Exam Centers
Become a Student Coordinator
Who is Student Coordinator?

One who is willing to take the responsibility of organizing SCM EXE

A student leader who will work as a coordinator between CII-IL and the students

 What is the job of Student Coordinator?

Will talk to students, make them understand the importance of a certification and enroll them for this certification
Will make students fill, Collect application form and ship it to CII
Will coordinate with students for payment process
Will distribute the study material received from CII-IL
Will coordinate with the college management / institution, if internal IT facility if it could be utilized (optional)
Will be a single point of contact for any clarifications
Will collect the certificates and distribute to the students

Benefits of Being a Student Coordinator

Experience of handling a project
Experience of Team management